Violent Crimes
Do You Need Help Defending Against a Violent Crime Charge?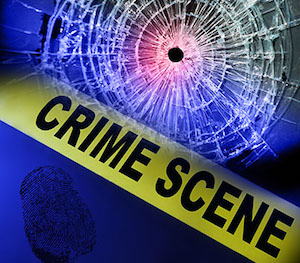 Violent crimes are criminal acts which involve the use of weapons and/or violence. It is also considered a violent crime to threaten to use violence against another individual. Cases involving violent crime accusations require the immediate attention of an experienced Charlotte criminal defense lawyer or Concord criminal defense attorney. The legal consequences if you are convicted for committing a violent crime are very severe. Our firm offers representation against many different kinds of these crimes, including:
Domestic violence
Weapons charges
Armed robbery
Assault & battery
Murder/manslaughter/homicide
Hate Crimes
Rape
Sexual assault
Assault with a deadly weapon
Carjacking
Gang crimes
Kidnapping
Aggravated assault
Assault by Strangulation
Assault on a Female
Simple Assault
If you are convicted of a violent crime, not only will you be facing very serious repercussions, but you could receive a penalty that includes active jail or prison time. Criminal charges for violent crimes can include up to life imprisonment, very large fines and fees, probation, counseling, restitution to the victim, and the requirement to register as a sex offender in violent sex crime cases. Your record will be impacted permanently with a negative mark of your conviction, making it difficult to get employment or hold certain professional licenses. If a person chooses to conduct a background check on you, they will see that you were convicted of a serious criminal act.
At The Olsinski Law Firm, PLLC, we are very experienced in cases within the field of criminal defense, including violent crimes. We make it our business to educate you on your rights and the criminal defense laws so that you are completely informed and able to make your own decisions. We will fight aggressively for your rights and your future freedom. Our goal is to acquire a positive outcome on your behalf, and to do all we can to help you avoid conviction. We are confident in our ability to provide you with excellent legal representation.
Violent Crime Defense Lawyer Serving Concord, Charlotte, Gastonia, Monroe, Kannapolis, Huntersville, Cornelius, Matthews and Mint Hill
Contact a Charlotte criminal defense attorney or Concord criminal defense lawyer at one of our offices right away for representation for your violent crime case.