Resisting Arrest
Arguing or Fighting the Arrest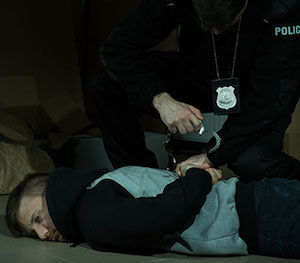 If you have been arrested there is a decent chance you were charged with resisting arrest. Many officers add this charge whether there was a legitimate resist or simply because you were a pain to deal with. Our offices face these charges all the time and are ready to help you defend against them. While this charge is only a Class 2 Misdemeanor, the stigma of it carries more weight as an employer or potential employer will see it on your record. It is important because of all the adverse consequences of a conviction, that you hire an attorney that will be there to fight for your case. A resisting officer charge covers a broad range of activities, such as delaying or obstructing an officer carrying out his official duties. This is often the part of the statute that is over charged. There is case law that discusses resisting arrest and what it requires. Each case is very fact specific, so we recommend you consult an attorney as soon as possible to discuss the facts of your case and your options from there.
At The Olsinski Law Firm we pride ourselves in our experience and passion when it comes to all aspects of criminal defense cases. Our offices have dedicated attorneys ready and able to assist you in your current charge. A criminal defense attorney at our office knows you have to fight in order to win resisting arrest charges, so that is exactly what we do. We offer payment plans and free consultation*s, give us a call at either officer, Charlotte or Concord and talk to an attorney today.
Contact a Charlotte criminal defense attorney or Concord criminal defense lawyer if you would like representation for your resisting an officer charge.