Communicating Threats
Verbal or Written Threat to Harm a Person or a Person's Property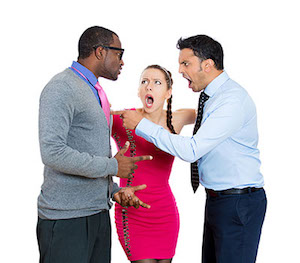 Communicating threats is a common charge between two civilian parties. The charge itself, not only requires the threat of harm to a person, but also to a person's property. Our office routinely challenges this charge because a civilian witness (versus a police officer) is generally viewed by the court with less favorable eyes. The distinction is important, especially in district court where a judge is hearing the case, not a jury. Often the credibility of the complaining party is attacked and is one of the areas we attack when defending these charges. The other key aspect is the belief that the threats were going to be carried out. In order for you to be convicted of this crime, the threat itself is not enough; the person has to believe the threat would be carried out. This is important because if you routinely joke about beating someone up and never do anything, you can use this defense to get found not guilty. If you have been charged with communicating threats, it is of the utmost importance that you contact a Charlotte criminal defense attorney or Concord criminal defense attorney without delay.
When choosing an attorney for a communicating threats charge, it is important that you find an aggressive lawyer willing to fight your case at trial. These cases are often won in district court by an attorney picking apart the witnesses testimony. We have successfully defended these charges before and we take pride in our success rate. Each case is different and past results do not dictate how your case may turn out, but we have the knowledge and experience handling communicating threats charges throughout the Mecklenburg and Cabarrus area.
At The Olsinski Law Firm, PLLC, we know how difficult it can be being charged with a crime, let alone a communicating threats charge. The look and sound of this charge is scary, especially if it is on your record. Our firm has the focus and dedication to help you fight these charges. We have an experienced criminal defense lawyer in both our Charlotte and Concord offices ready to assist you, call for a free consultation* today.
Criminal Defense Lawyer for Mecklenburg, Gaston, Cabarrus, Union and Iredell
Contact a Charlotte verbal threat defense attorney or Concord communicating threats lawyer immediately.