Rape
Aggressive Criminal Defense Attorneys Representing Clients in Concord, Charlotte and Throughout North Carolina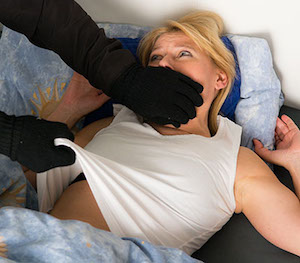 Rape and other types of sexual assault have always been taken seriously by prosecutors; however, in recent years, this is especially the case. North Carolina rape laws are strict, and the punishments extremely harsh. As a result, it is essential that anyone facing serious charges of rape or other sex crimes ensure they have an aggressive defense from an experienced team of Charlotte criminal defense attorneys.
If you have been arrested for rape, contact a Charlotte criminal defense attorney or Concord criminal defense lawyer at the Olsinski Law Firm, PLLC. Our dedicated team of sex crime defense lawyers has extensive experience protecting the rights of clients facing some of the most serious sex crimes on the books. We take a comprehensive and aggressive approach to every case we handle, investigating all potential defenses and strategies.
What Constitutes Rape in North Carolina
Every state is responsible for creating its own set of criminal laws. In North Carolina, rape refers to forced vaginal intercourse. There are several types of rape:
Second-Degree Forcible Rape
Second-degree forcible rape covers situations in which someone engages in vaginal intercourse with another person by force or with a person who, because of a disability, cannot consent to sexual intercourse. Second-degree forcible rape is a Class C felony, punishable by 44 months to 232 months in prison.
First-Degree Forcible Rape
First-degree forcible rape involves forced vaginal intercourse; however, the government must also prove one of the following:
The defendant used or threatened use of a weapon;
The defendant caused serious bodily injury; or
The defendant acted with one or more people to carry out the rape.
First-degree forcible rape is a B1 felony, punishable by 144 months to life in prison.
Statutory Rape
Statutory rape is different from other rape offenses because it does not contain an element of force. Instead, statutory rape comes up when the alleged victim is unable to consent due to their age. Statutory rape charges range in serious based on the age of the alleged victim.
Forcible Sexual Offenses
Rape only applies to vaginal intercourse; however, North Carolina law also makes it illegal to forcibly perform other sex acts. These are referred to as forcible sexual offenses. Forcible sexual offenses are punished the same as rape charges, depending on whether the offense is graded as a first- or second-degree offense.
Can Rape Trials Proceed with No Physical Evidence?
The government always has the burden to prove a criminal case beyond a reasonable doubt. However, to do so, prosecutors do not necessarily need to rely on physical evidence. In fact, many North Carolina rape cases move forward solely on the word of the alleged victim. This is because a person's testimony is considered evidence.
While it may be hard to fathom that a jury would convict you of rape based only on one person's word, it happens every day around the state. Juries are generally unsympathetic to those charged with rape and tend to believe those who claim they were raped—unless they are given the opportunity not to.
A skilled Charlotte criminal defense attorney can effectively defend against rape accusations by pointing out inconsistencies in the alleged victim's testimony. Often, once a jury hears that an alleged victim exaggerated the truth or "misremembered" an important detail, their credibility is shot. Another way to challenge credibility is to show the jury what could have motivated the alleged victim to make up the allegations.
Schedule a Free and Confidential Consultation with a Concord Sex Crime Defense Attorney Today
If you or a loved one was recently charged with rape, it is imperative that you immediately reach out to a seasoned criminal defense attorney. At the Olsinski Law Firm, PLLC, we take an aggressive approach to the sex cases we handle. As skilled trial lawyers, we are familiar with how to discredit alleged victims by illustrating problems with their stories. Because many rape cases rely only on victim testimony, this is often enough to secure an acquittal. To learn more, and to schedule a free consultation* with a Charlotte rape defense lawyer, give us a call at 704-405-2580. You can also reach our Concord sex crimes lawyers at 704-918-4747.