Rape
Rape is a Violent Crime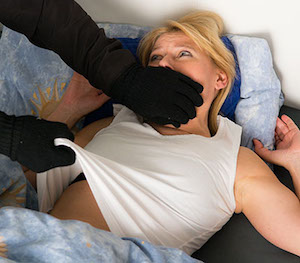 The Olsinski Law Firm, PLLC is committed to helping clients suspected of engaging in criminal activities of a violent or non-violent nature. An aggressive defense from an experienced team of criminal defense attorneys is essential when facing serious charges of rape or other sexual offenses. The laws are strict regarding rape and the penalties are harsh. The issue can be complicated particularly if the rape incident is unclear or if the sexual act appeared to be consensual. If you have been arrested for rape, contact a Charlotte criminal defense attorney or Concord criminal defense lawyer at one of our offices before making statements to the authorities. In rape cases, law enforcement relies heavily on victim statements and other types of evidence. Our firm has the experience and resources necessary to defend all types of sex crime cases including rape allegations. We work closely with our clients throughout the legal process understanding the importance of personal attention paid to each case and each client.
There are different categories of rape and often it is a violent crime. First degree Rape is a B1 felony and can carry over 20 years for someone with no prior history. Second degree Rape is a Class C felony and while a very serious charge, carries less than half the amount of prison time if convicted, as a first degree rape conviction. The difference between first and second degree rape has to do with the age of the victim and the age of the defendant. Common penalties can include the following if found guilty by a court of law:
Imprisonment
Parole
Registration as a sex offender
Large fines and court fees
Court-mandated counseling
There are two types of Rape cases in North Carolina. There is forcible rape and statutory rape. The difference between the two types of rape charges has to do with whether the victim is past the age of consent. On a statutory rape charge, consent is not a defense because the sexual act is enough. A common police tactic when questioning someone about a statutory rape allegation is telling them she is saying it was forcible, the suspect then denies it was forceful and says he or she consented. This then becomes the admission to the crime of statutory rape because the victim is under the age of consent and therefore the suspect has confirmed the sexual act. This is one of many reasons you want an experienced attorney on your side as soon as possible.
Forensic evidence such as blood, hair and fiber analysis can be important components of all types of rape and sex crime cases. Skilled defense attorneys can challenge all evidence presented by a prosecution that involves forensics, police arrest procedures, witness statements, victim statements or other types of evidence necessary to a prove a case against the defendant. Our firm has a proven record of successful defense against rape and other sex crimes cases. We are dedicated to helping clients achieve the best possible outcome in the case depending on the circumstances surrounding the case and the severity of the crime. For an aggressive defense against rape charges, make an appointment today for a consultation with a trusted defense attorney from our firm.
Rape Attorney Serving Mecklenburg, Cabarrus, Gaston, Union and Iredell Counties
Contact a Charlotte rape defense lawyer or Concord rape attorney for effective representation and protection of certain rights and freedoms when facing rape allegations.