Assault on a Female
Charged with Assaulting a Woman?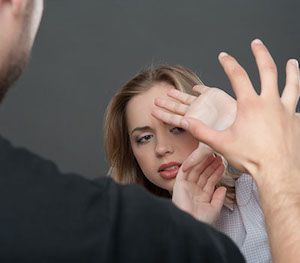 Law enforcement officers, judges, prosecuting attorneys, and juries do not look favorably on an individual accused of assaulting a female. The mere allegation of assaulting a female is enough to bias many individuals against the accused regardless of whether that individual is actually guilty of the charges. With so much adversity stacked up against an individual accused of assault, it is very important that you take immediate legal action to protect yourself. The punishments for being convicted of assaulting a female can be extremely severe. Assault on a Female is a Class A1 misdemeanor and regardless of your previous record, you will be looking at jail time on your first offense. Other possible punishments, depending on which county you are charged, can be long and expensive anger management classes as well as supervised probation. If you have been accused of assaulting a female, it is of the utmost importance that you speak to a Charlotte criminal defense attorney or Concord criminal defense lawyer immediately.
Defending an Assault on a female charge is not easy. The District Attorneys are often appalled, believing everything in the allegations to be true. This makes them less likely to work out a plea negotiation and more likely to push the matter to trial. Often at a trial on an assault on a female case, the argument is self-defense. It is common for a couple to get into an argument in which the female instigates contact and the male tries to stop the confrontation but ends up causing an injury. It is also important in defending these charges to see if the police were involved and if they made the arrest or the alleged victim took out a private warrant. There are many scenarios that can come into play when you are facing these charges and it is important you have an attorney who is willing to fight for your case.
The Olsinski Law Firm, PLLC focuses exclusively on criminal defense law such as crimes related to assault, including assault on a female. Our firm's dedication to this particular area of the law gives us an advantage over other law firms who seek to cover a broader range of cases. Our focused insight into this area of criminal law provides our clients with the knowledge and experience necessary to aggressively defend you against any allegations of assaulting a female.
Contact a Charlotte assault defense attorney or Concord assault lawyer if you have been accused of assault on a female.