Traffic Offenses
Traffic Ticket, Driving While License Revoked, Hit & Run, Speeding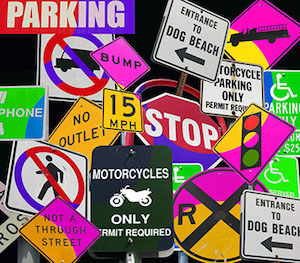 Traffic tickets are almost an inevitable part of life. As most of us have already experienced, at some point during our daily driving commutes we get pulled over. When it comes to traffic offenses, law enforcement officers can be very strict and unforgiving. While many traffic laws are in place for the purpose of protecting every driver on the road, being charged with a traffic violation is never a pleasant experience. Traffic offenses are so common that most districts have dedicated traffic courts to solely handle the large number of traffic violation disputes. If you have been charged with a traffic offense, it is a very good idea to hire a Charlotte criminal defense attorney or Concord criminal defense attorney at one of our offices to represent your interests.
Many people do not know that even a simple speeding ticket of 15 mph or more over the limit can result in a license suspension in North Carolina. There are many areas within the North Carolina traffic laws that will lead to a suspension of your license. While your matter may not be that severe it is always best to have an experienced attorney look over your record to decide what the best course of action is. In many traffic ticket cases or speeding tickets, the suspension or fine itself is not the most important issue. The most important issue is usually the insurance rates. North Carolina has a unique arrangement between insurance companies and driving violations. Since this relationship is known, it is easier for attorneys to guide you through the process with minimal amount of insurance ramifications. Just 1 insurance point can cause your rates to increase by 25%, don't leave that money to chance.
The Olsinski Law Firm, PLLC represents clients in a wide variety of traffic violation cases including: hit & run, DWLR, speeding, and reckless driving. Our firm believes that the best way for our clients to protect themselves from the threat of increased insurance payments or from losing his or her license is to fight every ticket as they come. Driving is an integral part of most people's lives. Losing a license can have a significantly devastating effect on an individual's ability to earn a good income and defending a traffic ticket is often an urgent matter. We can help.
Traffic Ticket Defense Lawyer Serving Charlotte, Concord, Gastonia, Monroe, Huntersville, Cornelius, Matthews and Mint Hill
Contact a Charlotte traffic offense attorney or Concord traffic ticket lawyer if you have been charged with a traffic violation.