City Ordinance Violations
City Ordinances are Laws, Rules and Regulations Imposed by the City Council of Each City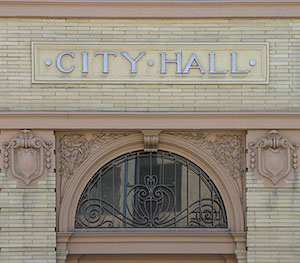 Larger cities such as Charlotte will have city ordinance violations, while other cities may not. The general statute allows these laws to be put in place for each city as each city can structure itself based on its own needs. City ordinance violations are generally class 3 misdemeanors unless the ordinance specifically states otherwise. Therefore, more serious offenses such as robbery, drug crimes and sex offenses would not be under any city ordinance. A main goal of city ordinances in Charlotte is to regulate how people go about their business within city limits. Some examples of this are, for safety purposes, there is no discharging of a weapon within city limits. Another example, on the less severe side is a violation for not having the proper license to sell alcohol / selling alcohol with no license or be a pawn broker with no license. Other examples that are more common are: running an escort or dating service without a license, noise violations and discharging a weapon within city limits. Overall, ordinance violations in Charlotte, Concord and across North Carolina are designed to keep the peace.
There are a variety of penalties for violating a city ordinance, although the particular penalty depends largely on the nature of the violation itself. Some violations in zoning or business may result in suspended and even revoked licenses, or fines whose amounts vary depending on the particulars of the offense. Individuals who are charged with a city ordinance violation may want to consult with an attorney in their area who understands their particular city ordinances and the district attorney's office. The Olsinski Law Firm represents criminal defendants in Charlotte, Concord, Monroe, Gastonia, Huntersville and all neighboring cities. It is important that you consult an attorney about your case. We can help you navigate the system so your costs and punishment, if any, are minimized.
The Olsinski Law Firm, PLLC, is a full-service criminal defense firm that excels at representing individuals and businesses that have been issued a city ordinance violation and want to contest it. Our law firm has spent years practicing litigation, in particular criminal defense work. We work closely with our clients to learn about their case, develop a sound strategy, and then execute that strategy in court. Our practice has built a solid reputation throughout Concord, Charlotte, Mecklenburg and Cabarrus Counties for our legal knowledge, our focus and the strength of our representation. We have worked with clients on a wide variety of cases from noise violations to shoplifting to DWI to violent crimes to sex offenses, and many of our clients have received lesser sentences or even not guilty verdicts as a result of our hard work and dedication.
We focus on fighting our cases, period. That does not mean every case is tried, but we go into them anticipating trials. This mentality helps our negotiations and gives our clients every opportunity to avoid having a conviction on their record.
City Ordinance Violation Defense in Charlotte, Concord and neighboring cities.
Contact the Olsinski Law Firm, PLLC if you have violated a city ordinance and would like to speak with an accomplished and experienced attorney about your case.