Theft Crimes
Larceny, Stolen Goods, Burglary, Robbery, Shoplifting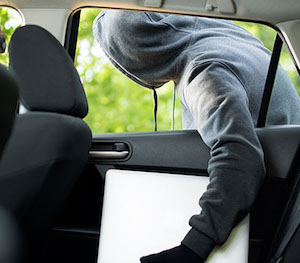 Theft crimes include many different types of criminal activities including burglary, robbery, shoplifting, larceny, embezzlement, unlawful concealment, as well as white collar crimes such as counterfeiting, fraud crimes, embezzlement and insider trading, federal crimes such as credit card fraud, identity theft, extortion, grand larceny, and tax evasion. These crimes are all considered very serious and are prosecuted vigorously. If you have been charged with any sort of theft crime or are being investigated for one, you should get in contact with an experienced Charlotte criminal defense attorney or Concord criminal defense lawyer at one of our offices. The consequences that result can be quite devastating and severe, such as:
Expensive fines
Incarceration
Restitution
Probation and/or community service
Permanent criminal record
Sometimes more important than the consequences above, is the inability to find employment. Theft convictions, of any magnitude greatly affect your ability to seek employment opportunities. In today's tough economy a conviction can be absolutely devastating for your chances of getting a job. We understand these secondary ramifications of a conviction and that is why we work diligently from start to finish fighting to keep your record clean.
Theft Crime Lawyer serving Charlotte, Concord and surrounding cities The professional and private repercussions that can result from being accused of a theft crime are nearly endless. Our firm completely understands how important the outcome of your case is to you and your family. This is why we thoroughly examine your case and all the evidence in order to proceed to aggressively pursue a positive outcome. We will take the time to ensure that you are aware of your rights and educate you on the criminal defense laws related to theft crimes in order to enable you to make decisions on your own behalf.
At The Olsinski Law Firm, PLLC we are extremely experienced in defending against serious theft crimes, and are committed to fighting for your rights throughout the process. You can rest assured that your future is our concern, and our focus will be on finding the best defense possible for your case, and presenting it in a professional and compelling manner.
If you have been accused of a theft crime, contact a Charlotte criminal defense lawyer or Concord criminal defense attorney at one of our offices, today!