Unlawful Concealment
Concealment of any Goods While in a Store Without First Purchasing the Item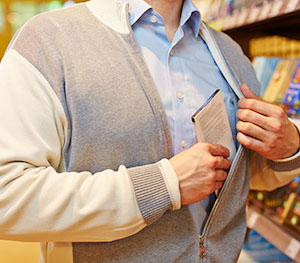 Unlawful Concealment charges are very common in the Concord and Charlotte areas. The charge can be very easy to obtain, as it is simply the concealment of any goods while in a store without first purchasing the item. Many times in an establishment one can lose focus and put an item in a purse or pocket without realizing it. The difference between an unlawful concealment and a larceny charge is simply the intent to take away and permanently deprive the owner of the property. The distinction can come up a lot, depending on where the police or security stopped you. Unlawful Concealment or concealment of goods or merchandise is a lower level misdemeanor than a larceny, so in most situations it is advantageous to push for this lower charge.
If you have a history of concealment charges and convictions, your punishment will not only go up because your level offender status goes up, but with this particular charge, it goes from Class 3 misdemeanor to a Class 1 depending on previous convictions of this specific offense. Like all theft charges the real punishment comes from the conviction itself and rarely from the judge. A conviction could hurt school, job and military opportunities down the line. We understand these consequences and work hard to keep your record clean. Whether we can get you into a class for a dismissal, win at trial or just mitigate any other possible punishment, our job is to minimize your consequences. We have a criminal attorney in our Charlotte and Concord offices ready to talk to you about your case, our consultations are free so call today and set up a meeting.
Criminal Defense Attorney Serving Huntersville, Charlotte, Concord, Kannapolis, Cornelius, Matthews and Mint Hill
Contact a Charlotte criminal defense lawyer or Concord criminal defense attorney immediately if you are facing charges of unlawful concealment.