Larceny
Charged with Larceny?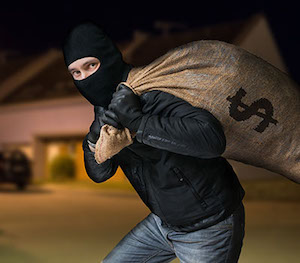 There are two categories of larceny: misdemeanor larceny and felony larceny. Under statute §14-72, the difference between the two charges has to do with the value of the items that are alleged to have been taken. If the value of goods is greater than $1,000 then the charge is a Class H felony and prison time becomes much more likely. If the goods are valued at under $1,000 the punishment is a Class 1 misdemeanor, which carries significantly less punishment.
Larceny differs from other theft charges such as robbery or burglary as larceny charges do not involve the breaking or entering of a building or involve a weapon. Larceny deals with the intention to deprive another person of their property and taking action to do so; this is often considered grounds to charge an individual with this offense. Therefore, aside from the value of the property, often these charges can be challenged on the intent to deprive someone of their possessions. Likely, if it happened at a store, they caught you leaving with the merchandise so that may not be an option, but the security does stop people before leaving sometimes. There are other ways to challenge larceny cases and having a Charlotte criminal defense attorney or Concord criminal defense attorney to represent you is imperative after an arrest or investigation involving this offense. We have experience dealing with larceny cases; let us help fight these charges for you.
Larceny charges, like any theft charges carry a significant punishment. While a misdemeanor larceny may not put you in jail, it will greatly impact your ability to attend school or seek employment. Theft crimes are so important to defend because they are crimes against moral turpitude and they go against a person's honesty. This for obvious reasons has an impact on any type of experience that requires a background check. Do not leave your case to chance, while there are no guarantees of a dismissal or acquittal, know that you did everything you could to fight the charges. Do not look back years later with regret, call an attorney experienced with larceny cases today.
The Olsinski Law Firm, PLLC focuses on providing our clients with exceptional legal counsel to assist them during this stressful and complex process. Our firm has represented countless clients in theft crimes, including larceny, both felony and misdemeanor varieties. Our firm will protect your rights and work to find the best defense opportunities to employ in your case. We are committed to fighting for you from the moment of your free consultation*.
Criminal Defense Lawyer Serving Gaston, Cabarrus, Mecklenburg, Iredell and Union Counties
Contact a Charlotte criminal defense lawyer or Concord larceny attorney today to discuss your legal rights after you have been charged with larceny.