Possession with Intent to Distribute
If You Have Been Arrested for Possession of an Illegal Drug with Intent to Sell You are Facing a Serious Situation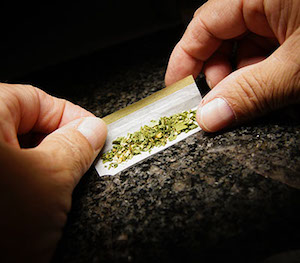 Possession with intent to sell or distribute is a serious criminal charge in North Carolina. If you have been arrested for selling or distributing or are concerned about a possible police investigation it is extremely important that you call our office and seek advice from a Charlotte criminal defense attorney. We have experience in both our concord and charlotte offices handling serious matters like this. We also travel to Gaston, Iredell, and Union Counties to handle these serious matters. It is important you understand not only what you are up against, but that each county handles their cases differently.
Fighting the charges against you is job number one for us. We understand that there are many reasons why you may have been overcharged with the intent to sell or distribute. Common examples of this are, large sums of cash with possession or individual bags accompanied with possession. Aside from trying to reduce the charges, drug charges are typically open to many other avenues of defense. Suppression hearings and search issues are more common with drug charges and because of this, it is important you contact a criminal attorney as soon as possible.
Charged with Possession with Intent to Sell or Distribute? We Have an Attorney Serving Mecklenburg, Cabarrus, Union, Gaston and Iredell Counties
If you are found guilty for PWISD (possession with intent to sell or distribute) you are looking at active jail or prison time. The amount of punishment largely depends on your criminal history, the district attorney and the judge determining the sentence. A defense lawyer from our firm takes each case we handle very seriously, not only because we aim to get you the best result, but because we understand it is a serious matter to each of our clients. Our first goal is to try and find a way to beat your charges or get the matter knocked down to a more acceptable plea. A reduction may not always be available but we fight to put you in the best position to evaluate your options before deciding how to proceed. Selling drugs is taken very serious in each county, from Cabarrus, Gaston, Union, Iredell and Mecklenburg, it is very uncommon that the district attorney will not push the matter forward. However, depending on the drug, usually will depend on how hard the district attorney will push for higher numbers in jail or prison. Let our experience help guide you through the process and fight for justice.
We know that being arrested is an intimidating experience and will use our experience in the courtroom and with the district attorney's office to assist you in all of your decisions. At our firm, you will be given the respect you deserve and your criminal defense lawyer will work closely with you right from the start. You can rely on your legal counsel to utilize every possible option to obtain a positive outcome. Call The Olsinski Law Firm, PLLC to discuss your defense strategy during a free initial consultation.
Contact a Charlotte or Concord defense attorney for assistance in fighting drug crime charges.