Drug Paraphernalia
Possession of Drug Paraphernalia Is a Common Charge in North Carolina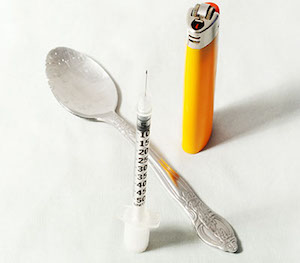 Possession of Drug Paraphernalia (PDP) is commonly charged in association with possession of drugs, but the two charges are not always brought together. Paraphernalia can range from pipes, papers to cigars. Paraphernalia is anything that is intended to use with an illegal substance. Many people get in trouble with paraphernalia in similar circumstances as they would with routine drug arrests, because of this there are many different avenues to try and suppress the evidence. Did the officer have probable cause to search? To delay the stop? These are just a couple of common questions that need to be examined in many drug cases. While possession of drug paraphernalia is a misdemeanor, it is more serious then possession of some drugs, like marijuana. A Charlotte criminal defense lawyer or a Concord defense attorney, whichever location you are in, it is important to have someone on your side. We focus on finding issues to challenge and putting on a tough and skilled defense.
Possession of drug paraphernalia (PDP) is typically associated with other charges, such as possession or possession with intent to sell or distribute. However, it is not particularly uncommon for officers to find paraphernalia after a drug has been used or ingested and bring charges on just the paraphernalia. PDP is a common misdemeanor charge and it carries serious consequences. Depending on your record, will depend on what type of punishment you will face. While jail time may not be a common occurrence, depending on your record and the judge, the real punishment is the conviction itself. A conviction can affect job offers, current employment and school acceptance. It is important that you find a drug lawyer or someone who focuses on these types of crime to help defend your case. At the Olsinski Law Firm, we dedicate ourselves to criminal law and drug offenses.
Common Drug paraphernalia includes such items as:
Crack pipe
Spoon
Rolling papers
Syringe
Needle
Scale
Baggies
Bong
Grinder
Cigar/blunt
Other items connected with the use of illegal substances
An experienced defense lawyer with our firm has successfully handled numerous cases where the charges included possession of drug paraphernalia.
Charged with Possession of Drug Paraphernalia?
Don't plead guilty because you don't know what else to do or you are afraid of how much an attorney costs. Our fees are affordable and we can often work out payment plans to help get you the defense you deserve while not costing you too much money. You have the right to an aggressive defense. We have many years of experience to draw upon in attacking the prosecution's case. Our legal team is prepared to work with you to develop the best defense strategy possible. We understand that your future is on the line and will fight to obtain the best result. Many of our new clients are referred to us by prior satisfied clients. You can rely on the fact that your criminal defense lawyer at our firm is dedicated to the practice of criminal law and is committed to understanding your needs. For a free initial consultation call The Olsinski Law Firm, PLLC.
Contact a Charlotte criminal defense lawyer or a Concord defense attorney at our firm to discuss possession of drug paraphernalia and other drug crimes.