Death
Injuries Resulting in a Death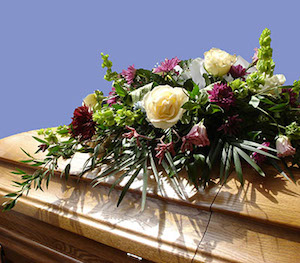 Wrongful death claims are the result of the death of a person due to another individual or entity's negligent, careless or reckless acts. This can include fatalities caused by car accidents, motorcycle accidents, premises liability cases, pedestrian accidents or other types of accidents.
Accidents involving the loss of a loved one can be extremely traumatic. A lawyer should be contacted at once if a family member was fatally injured in an accident caused by someone's negligence. By meeting with the attorney, you will be able to discuss your rights to wrongful death compensation. State laws allow spouses, parents and dependent children to file wrongful death claims for damages and losses, including:
Loss of companionship
Loss of guidance
Loss of protection
Loss of assistance
Loss of support
Pain, suffering and emotional trauma
Burial and funeral expenses
Medical expenses related to the accident
The Olsinski Law Firm, PLLC is dedicated to providing professional and compassionate legal representation in wrongful death cases. Our firm will conduct a thorough investigation of the incident and skillfully prepare your claim. We will pursue the maximum benefits that you are due with determination and resolve, as well as being a compassionate shoulder to lean on during your difficult time. Don't hesitate to contact us to discuss your case, have your questions answered, and find out more about the type of compensation you may be eligible to receive.