Burn Injuries
Burns are Serious and can Become Lifelong Injuries With Complications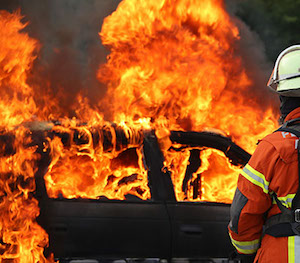 There are few injuries more painful than a burn. Beyond being painful, however, burn injuries can put you at risk of severe or even life-threatening infections and can require extensive surgery as well as ongoing medical care. About 2.5 million burn injuries are reported in the United States every year with over 75,000 of those incidents requiring hospitalization. Different types of burn injuries include:
First-degree burns affect the outer layer of the skin, causing pain, redness and sensitivity. These burns are the least severe.

Second-degree burns affect the outer and inner layer of skin, causing severe pain and blistering. These burns can affect sweat glands and hair follicles, causing long-term damage if not properly treated. There is also a risk that a second-degree burn could become a third-degree burn without immediate treatment.

Third-degree burns can char the skin and destroy tissues. These types of burns make you susceptible to infection because the skin is basically gone, leaving your body defenseless. Healing is very slow and you might require skin grafts or other surgical procedures as a result.

Inhalation injuries can occur when you breathe toxic chemicals that can burn and damage your lungs.

Burn accidents can happen almost anywhere and at any time. Every 19 seconds, a local fire department responds to a fire call somewhere in the United States. Many burn accident victims are injured as a result of a defective product, a vehicle accident or because of unsafe premises. If you or someone you love has suffered a burn injury, you could be facing long-term treatment, lost wages and uncertainty about your future. It is very important that you contact a personal injury lawyer to protect your rights and determine your legal options.
At The Olsinski Law Firm, PLLC, we listen to our clients because you are our first priority. Our firm will devote the personal attention you deserve and will be there with you all through the process of pursuing justice and compensation for your burn injuries. Contact us without delay so we can assist you with your claim.