Soft Tissue Injuries
Experienced Personal Injury Lawyers Serving Accident Victims in Charlotte, Concord, and Throughout North Carolina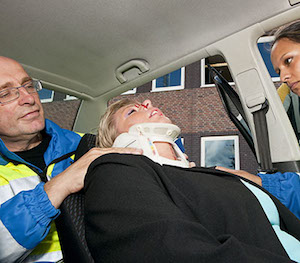 If you were injured in an accident, you might have suffered a soft tissue injury such as whiplash, a sprain, strain or contusion. A damaged ligament, tendon or muscle can result in extreme and debilitating pain, as well as ongoing physical limitations that may make it difficult to work or participate in the activities you used to enjoy. At the Olsinski Law Firm, PLLC, we recognize the challenges that soft tissue injuries present and want to help you recover compensation from the at-fault party to ensure you can start to process of moving on with your life.
What Is a Soft Tissue Injury?
The body's soft tissues refer to the muscles, fat, blood vessels, nerves, tendons, and tissues that surround the bones and joints. Thus, a soft tissue injury involves an injury to any of these, but most often the muscles, nerves, tendons and other connective tissues.
Common Causes of Soft Tissue Injuries
Soft tissue injuries can happen for a variety of reasons, including as a result of aging. However, often, these injuries are caused by physical trauma associated with an accident, such as
Regardless of the type of accident that caused your injuries, you may be entitled to monetary compensation through a personal injury or workers' compensation claim.
Types of Soft Tissue Injuries
There are many types of injuries when it comes to the body's soft tissues. Some of the most common soft tissue injuries include:
Strains,
Sprains,
Bursitis,
Contusions,
Tendonitis,
Stress fractures, and
Whiplash.
Of course, there are many other types of soft tissue injuries as well; these are just some of the most common. If you were recently involved in an accident and are experiencing pain you think may be related to a soft tissue injury, the Olsinski Law Firm, PLLC can help you understand your injuries and pursue a claim for compensation against the at-fault party.
Obtaining Compensation for Soft Tissue Injuries
Monetary damages are obtained by filing a claim with the insurance carrier of the person or entity responsible for the accident. You can receive compensation for many different types of injuries, depending on their severity and impact on your quality of life. In addition to pain and suffering, soft tissue injuries can reduce your mobility, require medical treatment and prevent you from working. An attorney with the Olsinski Law Firm, PPLC can help if you were in an accident that resulted in a soft tissue injury. Don't hesitate to hold the responsible party accountable so you can minimize the financial burden that results from your accident.
Insurance Companies Are Often Skeptical of Soft Tissue Injuries
Insurance companies are almost always responsible for defending both personal injury and workers' compensation claims. These companies exist to make money and paying victims fair damages on every claim that comes in means that an insurance company will make less money. Thus, many insurance carriers will try to minimize the severity of a soft tissue injury to avoid paying a claim or at least avoid paying the full value of a claim. That is why it is important to contact a personal injury lawyer at The Olsinski Law Firm, PLLC, to discuss your case and how to protect your rights.
Reach Out to an Experienced Charlotte Personal Injury and Workers' Compensation Lawyer to Learn More About Your Rights
If you are experiencing the symptoms of a soft tissue injury, meeting with an attorney at the Olsinski Law Firm, PLLC, can provide you with the information you need to determine the best way to proceed with your case. We offer all prospective clients a free consultation, during which we can explain both the personal injury and workers' compensation process and help you determine which type of claim may be best in your particular situation. To learn more, and to schedule a free consultation with a Charlotte personal injury lawyer, give us a call at 704-405-2580. You can also reach one of our Concord injury lawyers at 704-918-4747. We take all personal injury cases on a contingency basis, meaning we will not bill you for our services unless we can connect you with compensation for what you've been through.