Basics of Personal Injury
What You Need to Know About Personal Injury Claims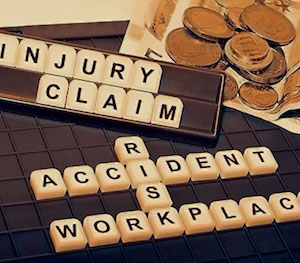 A personal injury can be defined in the legal context as a physical and/or emotional injury that a person sustains as a result of another's conduct. Another person or business entity could injure you intentionally or through negligent conduct. When another party is responsible for the injuries that you have suffered, you may be able to take legal action in order to seek financial compensation for medical care, lost wages and other costs stemming from the injury that you are currently dealing with. There is also the possibility to get compensated for future medical bills and expenses. Some of the most common types of personal injury cases involve car accidents, slip and fall accidents, dog bites and drunk driving accidents. All of these cases should be handled by a qualified personal injury attorney.
In addition to the most common types of injury cases, we also represent individuals injured in other types of accidents such as bicycle accidents, people injured by falling objects, and swimming pool accident cases.
Those who are injured as a result of the conduct of another may suffer injuries that affect them for a long time and may have medical bills that quickly add up. All injury cases that include extensive injuries and long-term rehabilitation and recovery will have extremely high medical bills and other damages. You will need to ensure that a skilled personal injury attorney protects your right to fair compensation and fights for the justice you deserve. Insurance companies usually will move forward quickly to make an offer to settle an injury claim. If you do not have a dedicated personal injury lawyer managing your case, you run the risk of accepting a settlement far lower than you deserve or could expect if you had taken your case to court. We are aware of all the tactics and procedures that insurance companies take to reduce the value of the claims paid, and we will be strong in demanding fair compensation for you.
Being involved in an accident is very stressful on both you and your family. Our firm understands what you are going through, and we are dedicated to being there for you with compassionate personal service throughout the entire process. When you contact our firm for a free initial consultation, you will not be transferred to a paralegal or assistant. Instead, you will be speaking to a caring personal injury attorney who will be with you every step of the way. Our firm will be able to assist you in seeking maximum compensation so that you and your family can move on with your lives and focus on healing. Contact one of our personal injury lawyers without delay so you can receive help in understanding all of your legal options when seeking the justice you deserve.
We serve clients throughout Cabarrus County in the areas of Concord, Kannapolis, Harrisburg and Midland, as well as surrounding counties of Mecklenburg, Gaston, Union and Iredell.