Catastrophic Injuries
Compassionate Charlotte Personal Injury Attorneys Aggressively Pursuing Compensation on Behalf of Families Affected by Severe and Debilitating Injuries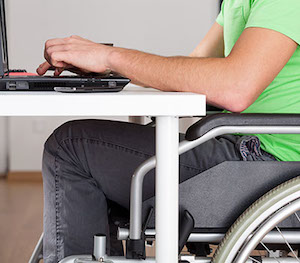 Accidents can happen anywhere and at any time. Activities as simple as driving your car to work or shopping in the grocery store can turn into a nightmare, especially if you suffer catastrophic injuries as a result. Catastrophic injuries can include everything from burns, traumatic brain injuries, spinal cord injuries and more. Some are life-threatening, but even those that aren't can still change your life and the lives of your loved ones forever. At the Olsinski Law Firm, PLLC, our catastrophic injury lawyers proudly represent accident victims throughout the Charlotte and Concord areas, providing them the exceptional representation to ensure they receive the justice they deserve.
What Are Catastrophic Injuries?
Catastrophic injuries are those that significantly alter a person's life. They usually involve the loss of motor functions, a limb or a major disruption to the central nervous system. When people suffer injuries of this type, it often means that their bodies or minds will never be the same again. Those who suffer catastrophic injuries are unlikely to be able to return to their old job or even hold any job at all, given the severity of their limitations.
Catastrophic injuries can occur in all types of accidents; however, the most common accidents causing these injuries include:
Car accidents,
Motorcycle accidents,
Pedestrian accidents,
Falls, and
Injuries caused by dangerous or defective products.
If you have been injured in an accident and suffered a catastrophic injury, you should speak to a personal injury lawyer immediately. At our firm, we understand the trauma that follows in the wake of a serious accident. And we want to help. Our attorneys are skilled at negotiating with insurance companies as well as litigating cases in front of judges and juries and will fight to seek the maximum available compensation on your behalf.
What Should You Do After An Accident?
After you have been seriously injured in an accident, your first priority should always be to seek proper medical attention. Once you have been treated and are out of danger, you might start looking at your life and wondering what you will do next. Medical bills might be piling up, and if your injuries have prevented you from working, you might not be sure how you will pay them. This is the point where many accident victims decide to reach out to a personal injury attorney. A personal injury lawyer can meet with you to discuss your rights and what you may expect to recover if you decide to bring a claim against the party responsible for your injuries.
Your lawyer will also handle all negotiations with the insurance company. Remember, regardless of who caused your injuries; chances are that it will be their insurance company defending against your claim. Insurance companies employ teams of highly paid lawyers whose sole job is to minimize the amount of money the insurance company needs to pay out to settle a claim. In this way, having an experience Charlotte catastrophic injury lawyer on your side will not only make the process easier on you and your family but may also increase your chances of success.
Speak with an Attorney About Your Injuries Today
If you or a loved one recently suffered brain damage, spinal cord damage, severe burns, or any other type of serious injury, reach out to the Olsinski Law Firm, PLLC, for immediate assistance. At the Olsinski Law Firm, PLLC, our dedicated team of injury lawyers has decades of experience helping clients who were in similar positions to the one you are in right now. We can help you understand your rights and effectively pursue a claim for compensation. To learn more, and to schedule a free consultation with a Charlotte personal injury lawyer, give us a call at 704-405-2580. You can also reach one of our Concord personal accident lawyers at 704-918-4747. We take all personal injury cases on a contingency basis, meaning we will not bill you for our services unless we can connect you with compensation for what you've been through.