Wrongful Death
Experienced Attorneys Helping Bereaved Families in Charlotte and Concord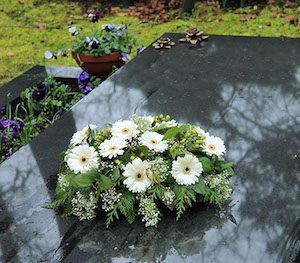 There is nothing more devastating than losing a loved one suddenly and unexpectedly as a result of someone else's negligent conduct. Although nothing can truly make you whole again after this type of event, bringing a wrongful death lawsuit against a person who caused a fatal car crash or another accident can help your family cope with the financial stress of the loss. North Carolina law allows certain persons to file a wrongful death claim after losing a loved one in an accident. There are specific pieces of evidence and elements that you must prove before you will be awarded compensation, and these requirements can be complex, depending on the type of accident that led to your loved one's loss. At the Olsinski Law Firm, our Concord and Charlotte wrongful death lawyers have guided many families through this difficult time and helped them assert their legal right to compensation. We are prepared to put our skill and knowledge to use for you.
Bringing a Wrongful Death Claim Following a Fatal Accident in North Carolina
North Carolina defines a wrongful death as any death that was caused by a wrongful act after which, had the victim survived, he or she would have been able to bring a personal injury lawsuit against the person who caused the incident to take place. The individual who can file the wrongful death claim is the personal representative of the decedent's estate. If the decedent did not specify a personal representative, the court can appoint one. Many estate plans will specify an executor or personal representative who is responsible for settling the decedent's affairs.
The personal representative will file the wrongful death claim on behalf of both the decedent's estate and any surviving relatives. The claim is subject to a statute of limitations, just like any other personal injury claim. There are virtually endless situations and types of incidents that can give rise to a wrongful death lawsuit. Some common examples are car, truck, and motorcycle accidents. They can also arise in the context of pedestrian accidents, drowning incidents, and boating accidents.
In a wrongful death lawsuit, the personal representative and a wrongful death attorney in Charlotte or Concord will need to show that the defendant did not use reasonable care and skill at the time of the accident and that this failure was the cause of the decedent's untimely death. This standard of care can vary depending on the context of the accident. When it comes to driving, for example, motorists have a duty to use reasonable care and skill behind the wheel, which involves following all traffic laws, paying attention to the road, and adjusting their driving for inclement weather or other road hazards. When trucks are involved, the standard of care requires truck drivers to have completed all appropriate training and licensing requirements, while also complying with the many rules and regulations that apply to the trucking industry. One of the most common examples of a violation is failing to abide by rules that limit the number of consecutive hours that a driver can operate a truck during a 24-hour period.
After proving that the defendant did not use the right amount of care at the time of the crash, your Concord or Charlotte wrongful death attorney will need to show that this failure caused the decedent's death. If the defendant can identify some other factor as the substantial cause of the death, the personal representative will be barred from recovering compensation. North Carolina has adopted the pure contributory negligence doctrine, which bars a plaintiff from recovering compensation when the defendant can show that the victim was also negligent at the time of the accident. If the personal representative is successful in showing that the defendant's lack of due care caused the decedent's death, the estate will be awarded reimbursement for medical costs, funeral and burial expenses, and the pain and suffering endured by surviving relatives.
Consult a Dedicated Wrongful Death Lawyer in the Charlotte or Concord Area
At the Olsinski Law Firm, we make it a priority to provide each client with the compassionate legal counsel that they deserve during this stressful and difficult time. There is no greater loss than losing a loved one, and we have seen firsthand what the surviving family members can endure. We represent families throughout Mecklenburg and Cabarrus Counties, including in communities such as Huntersville, Matthews, Mint Hill, Cornelius, Davidson, Pineville, Kannapolis, Harrisburg, Midland, and Mount Pleasant. Call us at either of our office locations to set up your free consultation*: in Charlotte at 704-405-2580 or in Concord at 704-918-4747.