Wrongful Death
Personal Injury Lawyers Representing Charlotte and Concord Families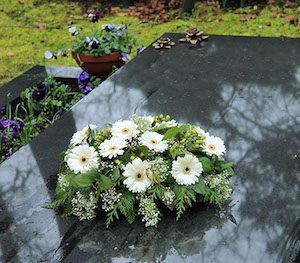 Suffering a serious injury as a result of someone else's carelessness is stressful and devastating for a victim. The greatest tragedy, however, is when a victim loses their life as a result of the careless conduct. And while no dollar figure can ever truly compensate the surviving family members for the sudden and unexpected loss of their loved one, a financial award may help the family cover the costs associated with the loss. Wrongful death actions may arise from a wide variety of accidents, including car crashes, truck accidents, and slip and falls. The Concord and Charlotte wrongful death lawyers at the Olsinski Law Firm are skilled in all of these cases and others. No matter the type of legal situation that you are facing, our dedicated and compassionate injury attorneys can assist your family with pursuing the justice that you deserve.
Bringing a Wrongful Death Action in North Carolina
The first key thing to know regarding a wrongful death action in North Carolina is that the state imposes a two-year statute of limitations on initiating a wrongful death claim. This statute runs from the date of the victim's death. The action may be brought by the personal representative of the victim's estate. Depending on the type of accident involved, there may be different elements that the personal representative will need to prove in order to obtain compensation.
Generally, though, the personal representative must prove that the defendant acted negligently and that this negligence was the cause of the victim's death. Negligence is a broad legal term, but it generally encompasses the standard of care that each person must use when going about their daily business. In the context of a car accident, for example, each driver must operate their vehicle with the same care that a prudent and reasonable driver would use. In a premises liability action, on the other hand, the plaintiff would need to show that a property owner failed to maintain its premises in a safe condition. Cases based on medical malpractice or defective products have other specific requirements. Serving people in Concord and Charlotte, the knowledgeable wrongful death attorneys at our firm can build a strong case tailored to your specific situation.
Compensation for a Fatal Accident
Regardless of the type of duty that was breached, the personal representative must show that more likely than not the victim would not have died if not for the breach. If causation is established, the remaining issue consists of calculating the damages that resulted from the tragic loss of life. There are several categories of damages that may be available in a wrongful death action. First, any medical expenses that were incurred and were related to the victim's injuries and ultimate death are recoverable. These include pharmacy, surgical, and hospitalization costs, as well as hospice care.
The personal representative may also seek compensation for the pain and suffering that the victim may have endured prior to their death. Next, the surviving heirs may seek compensation for any funeral or burial expenses, as well as the loss of the deceased victim's protection, services, care, and assistance. If the incident involved reckless or intentional conduct, the plaintiff may seek punitive damages. This category of damages is designed to punish a defendant for particularly egregious conduct and to discourage others from engaging in similar behavior.
Retain an Aggressive Wrongful Death Lawyer in Charlotte or Concord
Losing a loved one in an unexpected and avoidable accident is perhaps one of the most difficult things that someone may endure in their lifetime. At the Olsinski Law Firm, we have guided many North Carolina residents through the legal process and understand what you are feeling during this time. We offer a free consultation so that you can learn about your legal options, and our Concord and Charlotte wrongful death attorneys have provided legal guidance to families throughout North Carolina, including in Huntersville, Matthews, Mint Hill, Cornelius, Davidson, Pineville, Kannapolis, Harrisburg, Midland, Mount Pleasant, and other communities in Mecklenburg and Cabarrus Counties. Contact us online or call us in Charlotte at 704-405-2580 or in Concord at 704-918-4747 if you need a car crash attorney or assistance in bringing another type of accident claim.