Breaking and Entering
Charged with Breaking and Entering a Residence or Business?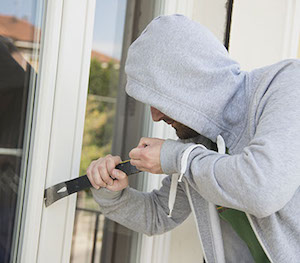 Breaking into or entering another individual's place of residence or business is considered a serious offense in the state of North Carolina. Because of the seriousness of this offense, a guilty conviction could land an offender in prison for a good stretch of time with significant fines to pay. The laws regarding breaking or entering are very strict. These laws and their repercussions reflect the fact that individuals usually break into a residence or place of business in order to commit further crimes, such as robbery, vandalism, or other offenses. Regardless of the reasoning behind this forced or unlawful entry, such an offense stands in violation of a property owner's safety and security. If you face charges of breaking in or entering a property unlawfully, it is absolutely necessary to secure the representation of a Charlotte criminal defense attorney or Concord criminal defense attorney at one of our offices.
While some individuals break into other people's houses or businesses with the intent to commit a further felony, you may have other reasons for your actions. You may have broken into a seemingly abandoned piece of property to sleep or to escape harsh weather. Even though you may not have had any intent to rob or commit another felony once inside, law enforcement officers and property owners usually assume the worst when dealing with intruders. To combat this negative bias, it is important to consult a knowledgeable defense lawyer to discuss the circumstances of your case.
The Olsinski Law Firm, PLLC can advise you with regard to how to defend against charges of breaking & entering in a consultation. Unlike other law firms, our attorneys handle these initial consultations personally. We like to know our client's needs and their current situation on a first hand basis from the very beginning. Our attorneys are skilled in formulating and implementing the best course of action to take to either have your charges dropped or your sentencing reduced.
Contact a Charlotte criminal defense attorney or Concord criminal defense attorney at one of our offices if you stand accused of unlawfully entering another individual's property.