Damage to Personal Property
Charged with Damaging a Residence or Business?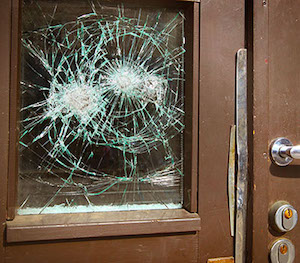 Property damage cases are one of the most common property crime cases. Property damage cases have many different aspects that need to be considered when they are being handled. First, as with all criminal cases, how can the State prove you committed the crime? This is always our first avenue of attack because we fight to keep your record clean. Our firm believes that when you hire a criminal defense attorney that you are expecting them to fight as hard as possible for your case. The second aspect that comes up in many property damage cases, and can be of great concern for the defendant is the value of the property. Many times the victim will exaggerate damages or try to get more then they deserve in restitution. We know how damage to personal property cases work and believe it is absolutely necessary to hire a Charlotte criminal defense attorney or Concord criminal defense attorney at one of our offices to help you navigate through the case. A skilled attorney will increase your chances of keeping your record clean and saving you time and money.
Part of the complex nature of a property damage case has to do with properly valuing the damaged property and the cost of repairs. Individuals may insure their personal property in the event that something like this will happen. When insurance companies get involved it can change the entire case. Property owners also could exaggerate the extent of the damage you stand accused of inflicting. Without the advice and guidance of an attorney knowledgeable in both insurance claims and property damage laws, it is very hard to determine when or how your rights are being violated.
The Olsinski Law Firm, PLLC are uniquely suited to handle your case. From your very first consultation to the closing of final negotiations or outcome of a trial, you will be talking directly to one of our attorneys. Other firms leave consultations and communications to their paralegals or secretaries who do not have a direct interest in your case and well-being. We feel that a strong lawyer-client relationship is the key to a convincing defense. Our firm will make sure your interests are never overlooked and that your rights will never be taken advantage of.
Contact a Charlotte personal property damage defense attorney or Concord damage to personal property attorney at one of our offices today.