Speeding Ticket
Driving Through Red Light, Failure to Stop at a Stop Sign, Etc.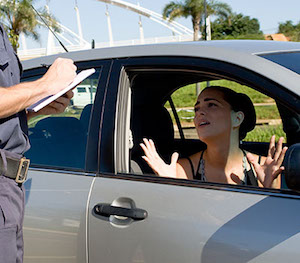 Traffic tickets are the method by which law enforcement officers maintain the safety of our roads and highways. Traffic tickets attempt to deter drivers from repeatedly breaking traffic laws in two ways. Each traffic violation carries with it a specific fine varying in severity in proportion to the severity of the offense committed. Ticket fines can range from a few dollars to hundreds of dollars. The second method involves the issuing of points against a driver's license and insurance record. With each ticket a driver will receive additional points, raising the driver's insurance rate exponentially with each point. If a driver receives enough points against his or her record, that driver will have his or her license suspended or revoked entirely. This may happen before 12 DMV points accumulate. It is important that you are proactive to prevent any surprise suspensions. Our fee is nominal and we have the experience to handle your matter efficiently and effectively. Call a Charlotte criminal defense attorney or Concord criminal defense attorney today.
Many drivers are unaware of the fact that each new traffic ticket could possibly increase the number of points issued against his or her license or insurance. Knowing that traffic tickets accumulate in the form of points, it is easy to see the importance of contesting each ticket received. While a less serious violation will only result in a few additional points, there is no telling if these few points will put the driver over the top if he or she commits a more serious violation in the future. Our firm defends all types of traffic offenses, including speeding, reckless driving, hit and run and others.
Our firm has the knowledge and focus needed to successfully challenge any traffic ticket. At The Olsinski Law Firm, PLLC we do not spread our attention thin. We focus specifically on the areas of criminal defense in which we are truly knowledgeable in and qualified to practice. Other firms try to know a little bit about everything; we know everything about our chosen areas of practice. Contesting traffic tickets is one of our strong points. We have a total understanding of the laws and circumstances surrounding these violations. We will use our knowledge to help ensure our clients receive the favorable results they need.
Traffic Ticket Defense Lawyer Serving Mecklenburg, Cabarrus, Union, Iredell and Gaston Counties
Contact a Charlotte traffic ticket attorney or Concord traffic ticket lawyer today.