Driving While License Revoked (DWLR)
Were You Stopped While Driving with a Suspended License?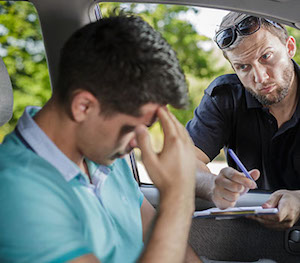 Our driving privileges are something we rely on every day. Sometimes we fail to realize how critical the right to drive is until that right has been stripped from us. Most people in North Carolina need their driver's license to perform everyday tasks such as going to and from work, taking our children to school, going to the grocery store, the bank and medical appointments. Sometimes it isn't until our license is suspended that we realize just how much we rely on our driving privileges to run our daily lives. Unfortunately, it's not uncommon for people with a suspended license to get behind the wheel. Whether they were aware that their license was suspended or not, facing a criminal charge for driving while license revoked (DWLR) is a serious threat. Not only would a DWLR impose an additional license suspension, it could have a negative impact on every aspect of your life. At The Olsinski Law Firm, PLLC, a Charlotte criminal defense attorney or Concord criminal defense lawyer from our firm can help.
How a Traffic Offense Lawyer can Help?
We understand the severity of the charge and how a DWLR can affect your life. Our firm has handled many DWLR cases in the past. There may be aspects of the traffic stop that we can challenge; otherwise we may be able to negotiate the charges down to a non-criminal traffic offense. In some circumstances we may ask the judge for a prayer for judgment continued or PJC, if your record allows. Every case is unique, especially the circumstances that led up to the charge. We will evaluate your situation and determine what the best plan of action would be. There a number of reasons why a person's license can get suspended in North Carolina including but not limited to:
Delinquent Child Support;
Too many points on your driving record;
Speeding;
DWI;
Hit and Run;
Failure to appear; and
Failure to pay court fines.
DWLR Defense Attorney Serving Gaston, Union, Mecklenburg, Cabarrus and Iredell Counties
A DWLR is a Class 1 misdemeanor offense in North Carolina and can lead to jail time in certain circumstances. How you are sentenced will depend on your criminal history. If you are convicted on a first DWLR, your license will be suspended for an additional year and two years on a second DWLR. If you are facing a criminal charge for a DWLR or any other criminal offense, we strongly urge you to contact our firm right away. We can offer you a consultation where we can answer any questions that you may have and we can help you tailor an effective defense strategy.
Contact a Charlotte traffic offense attorney or Concord DWLR lawyer from the firm right away to learn about your possible defenses!