Indecent Liberties with a Minor
Accused of Possession or Distribution of Child Pornography?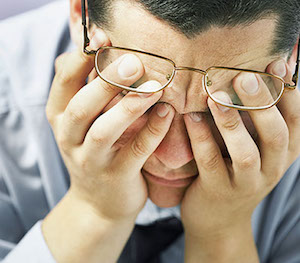 Sex crimes especially those involving children are taken very seriously throughout the country. Even the mere hint of an allegation can ruin an individual's reputation so it is important to have a strong advocate on your side if you have been accused of a crime. Under North Carolina law, § 14 202.1 refers to the crime of taking indecent liberties with children/minor. It states that if a person over the age of 16 and at least 5 years older than the child in question takes or attempts to take any immoral liberties with the child, they could be found guilty of a Class F felony. The language of the statute and the meaning behind it is simple, if there was a touching or contact for sexual gratification purposes, this statute will apply. The State has to show both aspects in order to convict someone of this charge, meaning there was a touching and that it was for arousal purposes.
In this case, a child refers to anyone, male or female, under the age of 16. This law does not stipulate whether or not the child gave consent, because under law, they are unable to give permission, even if the adult is a boyfriend or girlfriend. It also does not only refer to intercourse, but to any lascivious act on any part of the body of the child.
If you or someone you know has been charged with indecent liberties with a child or is under investigation from an allegation, please call an attorney today. We have experience trying and winning cases like these. Many times the credibility of the witnesses and victim will come into play. The earlier an attorney gets involved to create and look at statements, the better. This, like many other sex crimes, does not receive lenient offers from the district attorney's office, because of this, we go into each case anticipating a trial. While the reality is that some offers can be good enough for a client to take, we focus on both aspects of your case. We do not solely rely on an offer that may or may not come, we focus on how we are going to win at trial before anything else. We have successfully represented clients on these charges from pre-charge (no charges being brought) thru trial (acquittal), let our experience help you.
Things to consider if you are charged or under investigation:
The police will almost always believe the child, so talking provides no incentive as your words that do not match what the accuser says, will be treated as lies.

Your employment may be terminated just on being charged with a crime of this nature.

You will likely lose most friend and family support.

A conviction may lead to an active Jail sentence but it will always require the defendant to register as a sex offender for 30 years (with the possibility to be removed in 10 years).
If you or a loved one were accused of this type of crime, you will need a strong legal representative on your side. The Olsinski Law Firm, PLLC is a criminal defense law firm dedicated to protecting those who have been accused of a sex crime, drug crime, DWI, traffic offense, or other crime. We have years of experience in this area of law, come in today for your free consultation* and see what we can do for you.
Contact a Charlotte sex crime attorney or Concord indecent liberties with a child attorney at one of our offices for a free consultation* regarding your case.