Indecent Liberties with a Minor
Respected Criminal Defense Lawyers Aggressively Defend Clients in Concord, Charlotte and Throughout North Carolina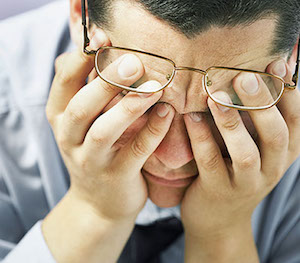 Sex crimes, especially those involving children, are taken very seriously throughout North Carolina. Even the mere hint of an allegation can ruin your reputation. You may lose your job or the support of your friends and family, making it all that much more important to have a strong advocate on your side. At the Olsinski Law Firm, PLLC, our dedicated North Carolina criminal defense lawyers have extensive experience successfully representing clients facing all types of sex crimes, including indecent liberties with a minor.
North Carolina General Statutes § 14-202.1 outlines the crime of taking indecent liberties with children. It covers situations in which a person who is over the age of 16 and at least five years older than a child takes or attempts to take any immoral liberties with a minor under the age of 16. It also prohibits an individual from committing or attempting to commit any "lewd or lascivious" act. A conviction under this statute is a Class F felony, punishable by 10 to 41 months in prison. In addition, if you are convicted, you will also be required to register as a sex offender for 30 years.
Admittedly, the language of the statute is less than clear, as it doesn't state what constitutes an "immoral liberty" or a "lewd or lascivious act." However, the North Carolina indecent liberties with a minor statute aims at punishing those who make physical contact with a minor for their own sexual gratification. To prove a case against someone, the government must prove 1.) there was a touching, and 2.) the touching was it was for arousal purposes.
Importantly, for the purposes of the indecent liberties with children statute, it does not matter if the child consented to the touching. This is because, under state law, children under 16 are unable to give consent for any sexual activity, even if the adult is a boyfriend or girlfriend. Further, the law is not limited to sexual intercourse but applies to all types of contact that are either sexual in nature or made to satisfy the sexual desires of the adult.
If you or someone you know faces charges of indecent liberties with a child, it is essential that you reach out to an experienced Concord sex crimes attorney today. At the Olsinski Law Firm, PLLC, we have decades of hands-on experience trying and winning these cases. As in many cases involving a sexual element, the credibility of the witnesses and alleged victim will often come into play. Our attorneys are skilled at cross-examining witnesses to expose the inconsistencies in their stories, which causes judges and jurors to become skeptical of their version of events.
Due to the seriousness of these allegations, prosecutors rarely make reasonable offers in these cases. For this reason, we go into every case anticipating a trial. While we remain open to the possibility of a fair offer, we find that the best offers come when defense counsel is confident and ready for trial.
Schedule a Free and Confidential Case Evaluation with an Experienced Charlotte Criminal Defense Attorney Today
If you or a loved one is accused of taking indecent liberties with children, you need a strong advocate on your side. The Olsinski Law Firm, PLLC, is a criminal defense law firm dedicated to protecting those who have been accused of serious offenses, including all types of sex crimes. We have decades of experience skillfully investigating, preparing and litigating these cases and know what it takes to beat even the toughest charges. We take an individualized approach to every case we handle, ensuring that your voice is heard throughout the process. To learn more, and to schedule a free consultation* with a Charlotte sex crimes lawyer, give us a call at 704-405-2580. You can also reach our Concord sex offense lawyers at 704-918-4747.