Swimming Pool Accidents
Pool Accident due to Poor Maintenance, Poor Caution Signs, Lack of Lifeguards, etc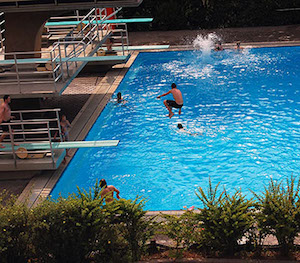 Was one of your loved ones injured in a swimming pool accident? There are many different types of accidents that can occur in a swimming pool, including drowning, getting caught or stuck in the pool's drain and diving accidents. Swimming pool accidents can be caused by:
Improper or inadequate maintenance
Insufficient or no lifeguards supervision
Insufficient of no safety equipment
Poor or inadequate pool design/construction
No fencing or safety covers
If the pool owner's negligence or carelessness caused the accident, a personal injury claim can be filed so that you can receive compensation for your losses. Depending on the situation, the individuals or entities that can be held liable for damages can include the property owners (residential, hotel, apartment, school, municipality, etc.), pool manufacturer or pool equipment supplier. If you or a loved one was injured in a pool accident, you should not hesitate to consult with a personal injury attorney to discuss your legal options. You could be entitled to monetary damages for medical expenses, pain, suffering and mental distress. A claim can also be filed in cases involving wrongful death.
Providing You with Legal Support
Hundreds of children drown each year in swimming pool accidents. The loss of a child or loved one can be heartbreaking and devastating. The Olsinski Law Firm, PLLC is a personal injury firm that is dedicated to providing accident victims with the skilled legal representation they need when pursing compensation from responsible parties. Our firm understands the emotional trauma that can result from a swimming pool accident, and we will diligently pursue the maximum monetary damages you deserve. We are hardworking litigators who will provide uncompromising legal assistance and support throughout out your case. Get in touch with our office so we can meet with you and start fighting for justice today.