Inadequate Security
Injury on Someone Else's Premises due to Less than Adequate Security Measures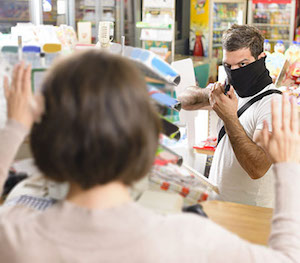 When you rely on a reasonable duty of care by a manager, lifeguard, parking garage operator or owner of a business, you seldom worry about being injured on his or her premises. Unfortunately, not all security and supervision is adequate enough to prevent violent attacks and injuries from occurring. If you or someone you love has been injured due to inadequate or negligent security, now is the appropriate time to get the help you need.
The legal team from our firm is ready to help you recover damages caused by any type of premises liability accident. We see injury cases regularly that could have been prevented if security on a premise was more responsible or sufficient. A personal injury lawyer from our office can help collect facts about your accident and statements from witnesses to develop a strong case on your behalf. With a solid strategy in place, we will be one step closer to obtaining a personal injury settlement for your injuries.
How We can Provide Assistance
When working with our law firm, you will have the benefit of having a dedicated attorney on your side. Whether your case is related to a drowning accident at a pool supervised by a negligent lifeguard or a slip & fall accidental a poorly-lit restaurant, our firm is ready to help you! We assist clients in all personal injury matters, such as car accidents, falling object injuries, catastrophic injuries and wrongful death. Call our office today for a consultation, where you can discuss your accident with a personal injury lawyer who fully understands the laws surrounding your case. We would love to help you file your claim and get the compensation you deserve.