Selling Alcohol with no License
City Ordinance Regulating the Selling of Alcohol at a Business Inside City Limits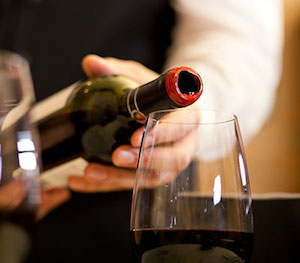 The State of North Carolina through the cities, regulate the number of nightclubs, restaurants, taverns and other businesses that are permitted to sell alcohol by providing a license to those establishments. Businesses in Concord, Charlotte or in Mecklenburg and Cabarrus Counties may apply for a license from the North Carolina Alcoholic Beverage Control Commission, or ABC, which is the state agency that regulates the sale, purchase, transportation, production, consumption and possession of alcoholic beverages like beer, wine and liquor.
If an establishment fails to acquire the proper permits before selling alcohol in North Carolina they can expect to face a city ordinance violation from the city where they are selling the alcohol. The penalty for such a violation is a misdemeanor and will usually involve fines. The most severe punishment can come from the conviction itself. While the punishment may not require any jail time, it is a misdemeanor that upon conviction would be on your record for at least 15 years (under current expunction laws).
The application process to receive a permit to sell alcohol in North Carolina can be intensive, time-consuming and frustrating. Some establishments decide to move forward with their plans to engage in the commercial transport, production, possession or sale of alcohol without this license. For those businesses that are identified by the ABC, the consequences can be extreme. First-time violations will warrant fines up to $500.00, while two-time violators can expect penalties up to $750.00 with subsequent violations reaching as high as $1,000.00. Additional penalties may also be applied at the decision of your hearing, depending on the details of your situation. While the financial impacts are certainly very serious, selling alcohol with no license may actually make it far more difficult to get a legitimate license, due to the established record of violation.
Have You Been Issued a Violation for Selling Alcohol with No License in Charlotte, Kannapolis, Gastonia, Monroe or Concord North Carolina?
If you have received a violation for selling alcohol with no license call an experienced attorney at the Olsinski Law Firm, PLLC. Our attorneys have worked many years litigating and representing clients with all types of charges, from alcohol violations to larceny to robbery, let our experience work for you.
We have delivered favorable results to clients on defense against charges for drug crimes, violent crimes, sex crimes, theft crimes and more. We have built a solid foundation for success by working closely with our clients to listen and learn about their unique situation. Our dedication to our clients helps us build a relationship that makes our clients comfortable with the process every step of the way. We encourage you to come in and talk to us, all consultations are free. We also encourage you to see some of our testimonials or reviews online, we focus on our clients and fighting to get them the best results possible. Let us help you through this difficult time.
Contact a Cabarrus/Mecklenburg/Gaston/Union/Iredell County criminal defense attorney if you have violated the regulation against selling alcohol with no license and need the best legal support available.