How We Can Help
We Offer a Free Consultation* to Find out What We can do for You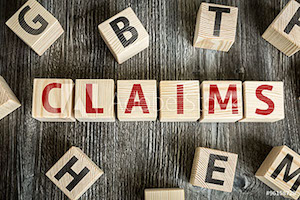 To succeed in maximizing your claim, our personal injury attorneys will meet personally with you to discuss your case. We offer you a free initial consultation where we can review your accident and understand what needs to be done in order to obtain the compensation you deserve. We will seek all possible damages, including your medical costs, future medical care that might be necessary, lost wages, as well as pain and suffering. You can count on our firm to work tirelessly on your behalf. Do not hesitate to contact us for top-notch legal support. Our firm will use all available resources to establish your case. Perhaps most importantly, our firm cares about protecting you and your future. We see our clients as people in need of help and never as just a number. When you contact our firm for a free initial consultation, you will be speaking directly to the personal injury attorney you will be working with and will not be referred to an assistant or paralegal. Our personal injury attorneys will aggressively fight for your rights every step of the way. We will always be accessible to you to keep you fully up-to-date and informed about your case and your options. We have made our clients' cases our main priority. You can call our firm for a free consultation* of your case and to determine if we are the right firm for you. At a law firm that has made a promise of putting your interests ahead of our firm's interests, you can rest more easily knowing you are in the hands of your advocate.
Our firm understands what you are going through and is committed to providing you with the dedicated personal attention you deserve. While insurance agents will try to quickly settle the matter for the smallest amount possible, we will aggressively pursue the maximum compensation on your behalf. Don't settle for an amount that you do not feel is fair. Instead, put our skill and experience to work for you. We will methodically investigate the circumstances of your case and make sure you are fully informed as to the fair and reasonable value of your case.
When you contact our trusted personal injury firm for your free initial consultation, you will be beginning a relationship with a personal injury lawyer who cares about you and your case. At our firm, you will always be treated with the dignity and respect you deserve; you will never be treated like a number. We get to know you and take the time to make sure that you are kept informed about any developments in your case. We are available to our clients throughout the process and are devoted to helping you through a difficult time so that you can move on and focus on your recovery. We proudly serve Charlotte, Concord, Kannapolis, Salisbury, Statesville, Mooresville, Gastonia, Matthews and its surrounding areas. Contact us today for a free initial consultation with one of our personal injury attorneys.
Our Promise to our Clients:
If your case doesn't require a lawyer, we will let you know.
If we agree to handle your case, we'll strive to put all necessary resources into it.
A lawyer will always be available to discuss your case with you.
We will put your interests ahead of our firm's interests.
In private, we will be your advisor.
In public, we will be your advocate.
We will take your case to trial if it makes sense to do so.