DWI Penalties
Serious Penalties That can Affect Your Future Career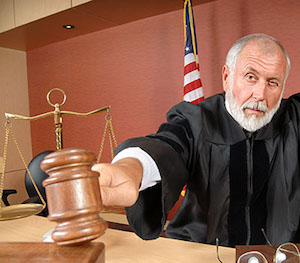 A DWI is a serious crime in North Carolina and the legislature continues to make the punishments harsher and harsher. The DWI defense lawyer at The Olsinski Law Firm, PLLC understands the tough DWI laws and can provide an aggressive defense to individuals facing strict punishment if found guilty in the court system.
A driver operating a vehicle with a commercial driver's license (CDL) and a BAC measuring 0.04 or more faces penalties of license suspension, cancellation or revocation. The threshold lowers for underage drivers to a BAC of 0.01 and is the charge of driving after consuming under 21. This punishment can cause adverse effects on schooling and possibly career paths. An individual with DWI charges should seek legal assistance and contact a Charlotte criminal defense attorney or Concord defense lawyer at one of our offices for information about DWI penalties. Our attorneys work closely with clients realizing they deserve to have their questions answered and remain informed of their case progress.
Many factors can determine the severity of penalties imposed by the courts in a DWI guilty verdict. A first time misdemeanor DWI with no aggravating or grossly aggravating factors will face a much more lenient sentence. Drivers with multiple DWIs face increased penalties with each consecutive offense. A DWI offense that is the fourth one in 10 years is an automatic felony with harsh punishment including vehicle confiscation and a lengthy prison sentence. DWI accidents with major property damage, injuries, deaths, or hit and run accidents are the most serious. The penalties can vary depending on the circumstances of the DWI but the most common penalties are as follows:
Imprisonment
Large fines, court fees and costs
License suspension or revocation
Probation
Community service, counseling and alcohol education
The goal of our attorneys when defending against DWI charges is for the best possible outcome for the client depending on the type of DWI and the seriousness of the charges. Make an appointment today for a consultation with a respected DWI lawyer from our firm. We will help you understand what you are looking at and will be honest with you about the likely consequences of a conviction. The chart below is a good illustration of the North Carolina DWI sentencing chart.
The structured sentencing for DWI convictions can include the following, with level five the smallest sentence to level one the most severe sentence:
Level A1 Punishment - $10,000 fine, 12 months to 36 months jail term
Level One Punishment - $4,000 fine, 30 days to 24 months jail term
Level Two Punishment - $2,000 fine, 7 days to 12 months jail term
Level Three Punishment - $1,000 fine, 72 hours to 6 months jail term
Level Four Punishment - $500 fines, 48 hours to 120 days jail term
Level Five Punishment - $200 fine, 24 hours to 60 days jail term
Contact a Charlotte DWI defense lawyer or Concord DWI attorney at one of our offices if facing harsh DWI penalties associated with drunk driving charges.