DWI Aggravating Factors
Accident, Prior DWI Conviction, Child in Vehicle, Causing Injury, Suspended License, Etc.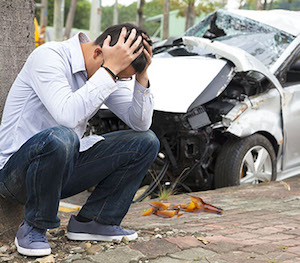 When you are arrested on suspicion of DWI there are many consequences. First, a 30 day civil revocation may revoke your license right off the bat. Second, the undue burden and stress of going through the process can take a toll on anyone. Getting convicted of a DWI will cause serious financial problems, not just from the possibility of having no license and car to get around, but because of the insurance rate increases. However, most people are more concerned about their own freedom, then money. Below are some of the aggravating factors that could put you at higher risk of active jail time. As with any DWI case, jail time is a minimum sentence. While this can be changed to community service in certain situations it is always best to talk to an attorney with experience handling these types of matters. We handle DWI cases in Charlotte, Concord, Gastonia and Monroe North Carolina. Call a Charlotte criminal defense lawyer or Concord criminal defense attorney from The Olsinski Law Firm, PLLC, PLLC as soon as possible. Set up a free consultation* and see what we can do for you and your case.
North Carolina Aggravating Factors
Aggravating factors for a DWI are contributing factors that make your arrest, or punishment upon conviction, more severe. As the items below indicate, this means it is more than a low BAC and a first time offender. At sentencing, these aggravating factors weigh against you and push the punishment up the chart. However, you can try and show mitigating factors that help support and negate some of the aggravating factors. Some quick mitigating factors are, completed an alcohol assessment, but for this incident you have a statutorily safe driving record, low BAC (not higher than .09) etc. The list of aggravating factors that the District Attorney will try and prove is:
A prior DWI conviction within the last 7 years; (GAF)
A child under 18 in the vehicle at the time of arrest; (GAF)
Serious bodily injury to another person as a result of the DWI; (GAF)
DWI while driving on a suspended license for a prior DWI; (GAF)
BAC above 0.15%;
Reckless driving or an accident;
Driver's license revoked;
Speeding while attempting to elude law enforcement;
Speeding 30 mph above the limit; and
Illegally passing a school bus.
When a judge is determining the punishment, he or she will examine if there were any "aggravating" factors involved in the DWI case. Grossly aggravating factors, unlike regular aggravating factors will generally determine if you are likely to go to jail or not. Grossly aggravating factors will automatically take a case into a level 2 punishment (mandatory jail time), if not higher. The list above indicates GAF as a Grossly Aggravating Factor, if you are convicted of DWI with one or more of these, you will be subject to jail time. Regardless of what aggravating or grossly aggravating factors you may have, it is always in your best interest to contact a DWI attorney to help you through your case. While a grossly aggravating factor will greatly increase your chances of serving jail time, there are ways to avoid jail. DWI cases need to be fought and handled aggressively, and we focus to make sure you get that fight and aggressive representation. Call one of our offices, either in Concord, NC or Charlotte, NC and have an experienced aggressive DWI lawyer on your side. Our consultations are always free, so you can have peace of mind after talking to us, that you have the right attorney.
Find out what you can do to fight your DWI charges, contact a Charlotte DWI defense lawyer of Concord DWI defense attorney from the firm today!