Equitable Distribution
Respected Charlotte Divorce Attorneys Dedicated to Advocating on Behalf of Clients Going Through the Process of Divorce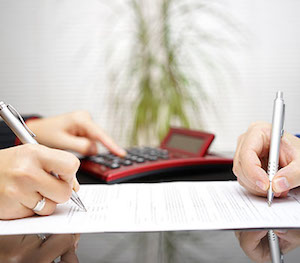 One of the most common disputes in divorce cases involves the division of the couple's debts and assets. Rather than split assets down the middle, North Carolina uses an equitable distribution model to determine which spouse receives marital assets. While this tends to result in fairer outcomes, it can also create a tense, and potentially hostile, situation.
At the Olsinski Law Firm, PLLC, we've assembled an experienced team of Charlotte divorce lawyers to help our clients through the process. We routinely handle issues related to property division, child custody, child support and spousal support through mediation and negotiation, sparing our clients the time, stress and expense of litigation. Call a divorce law attorney at the Olsinski Law Firm, PLLC, to schedule a no-obligation consultation. We handle cases in Huntersville, Matthews, Charlotte, Concord, Kannapolis and the surrounding areas.
Equitable Distribution in North Carolina
The process of dividing marital property and debts in North Carolina is known as equitable distribution. Whether you and your spouse are working in an amicable fashion toward a property settlement agreement or there is little chance of an agreement, and you expect the dispute to end up in a courtroom, you must take certain steps before a court can divide your marital property.
What Is Marital Property?
The first step in the equitable distribution analysis is to identify all marital property. In North Carolina, marital property refers to all property acquired by one or both spouses during the course of the marriage but before the couple is separated. The court will assume that all property acquired during the marriage is marital property unless it fits within one of the following categories of separate property:
Property a spouse acquired before they were married;
Property one spouse inherited before or during the marriage;
Gifts to one spouse before or during the marriage;
Professional and business licenses;
Property one spouse obtained during the marriage by using the proceeds from their separate property; and
An increase in the value of one spouse's separate property.
Once all marital property is identified, the next step is to obtain the value of the marital estate. While this can be straightforward in some cases, that isn't always the case. for example, in high-asset divorces involving retirement accounts, complex investments, significant real estate holdings and business interests, a forensic accountant may be required to determine the value of marital assets.
How Do North Carolina Courts Divide Marital Property?
North Carolina courts start with the assumption that all property will be equally divided between spouses. However, if either spouse can show that an equal split isn't fair, the court will then engage in the equitable distribution analysis. The focus of equitable distribution is on what's fair, not what's equal. For example, under North Carolina General Statutes § 50-20, a court must consider each of the following that apply:
Each spouse's income and assets;
Whether either spouse has support obligations from a prior marriage;
The length of the marriage;
The age and health of each spouse;
The custodial parent's need to occupy the marital home;
Each spouse's retirement accounts;
Direct or indirect contributions made by one spouse to the other's education or career;
The liquidity of the marital assets;
Each spouse's tax consequences;
Whether either spouse wasted marital assets; and
Any other factor the court determines to be "just and proper."
Thus, courts can consider almost any fact when determining how to divide a couple's assets. For this reason, it is imperative that spouses anticipating divorce reach out to an experienced equitable distribution lawyer who can ensure they are treated fairly.
Is a North Carolina Divorce in Your Future?
If you are facing a pending divorce and need assistance with the division of property, call an attorney at the Olsinski Law Firm, PLLC, to schedule a consultation. Our Charlotte divorce attorneys have decades of combined experience helping clients through the divorce process. We work tirelessly to make the process as streamlined as possible while advancing your interests at every step of the way. To learn more, and to schedule a free consultation with a Charlotte divorce lawyer, give us a call at 704-405-2580. You can also reach one of our Concord family law attorneys at 704-918-4747. We represent clients in Mecklenburg, Gaston, Cabarrus, Iredell, Rowan, and Union Counties.