Child Custody
Experienced Charlotte Family Law Attorney Helping Parents Get and Keep Custodial Rights to Their Children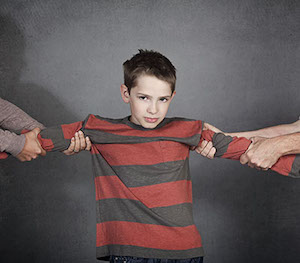 Going through a divorce can be a difficult time for anyone. However, if you and your soon-to-be-ex have children together, it can be an incredibly stressful time. Dealing with child custody issues on top of everything else involved in a divorce can be overwhelming; however, this is not a journey you need to go on alone.
At the Olsinski Law Firm, PLLC, our dedicated Charlotte family law attorneys have decades of combined experience helping parents understand and protect their rights. We take an individualized approach to every case we handle, ensuring we advance your interests at every stage in the process. Call a child custody attorney at our office today to schedule a no-obligation consultation; we handle cases in Huntersville, Matthews, Charlotte, Concord, Kannapolis and the surrounding areas.
North Carolina Child Custody Laws
Custody in North Carolina consists of two types of custody, physical custody and legal custody. Physical custody refers to the physical care and supervision of the child. For example, the parent with primary physical custody determines where a child lives. Legal custody is not defined by statutes but refers to the right and responsibility to make decisions that have long-term implications for the child's best interest and welfare. For example, decisions implicating legal custody include those involving a child's education, religion, discipline and health care decisions.
What Is Physical Custody?
There are two types of physical custody, sole physical custody and joint physical custody. Sole physical custody is awarded when one parent has exclusive care and supervision of the child. Joint physical custody means that the mother and father are each awarded time to have the physical care and supervision of the child.
Often, the terms "primary" and "secondary" custody are used when the court awards both parents joint physical custody. Primary custody does not refer to a specific number of days the mother or father will have with the child; it simply refers to who has the child for the majority of the calendar year. Secondary custody is awarded to the party that does not have the child for the majority of the calendar year.
What Is Legal Custody?
When a court awards joint legal custody, the parties share the right to make major decisions or certain decisions are allocated between the parties. Sole legal custody means one party has been awarded the right to make decisions that have long-term implications for the child.
To file for custody in North Carolina, a party must have standing. Under North Carolina General Statutes § 50-13.1(a), any parent, relative or other person, agency, organization or institution claiming the right to custody of a minor child may file for the custody of a child. However, Despite the statute's broad language, there are limits on which "other persons" can file for custody.
Once a party files for legal custody, all parties involved must attend mediation. Mediation is an opportunity for the parties to tell the opposing party what they want and make a genuine effort to resolve their issues. If all issues are settled in mediation, the mediator will prepare a parenting agreement that contains all the terms regarding custody. If the parties are represented by attorneys, their respective attorneys will review the agreement to ensure it is fair and will likely be upheld by the court. If there are any issues with the agreement, the attorneys can work on amending the agreement to bring it in line with the parties' agreement.
If the parties in a mediation are not represented by counsel, the mediator will give the parenting agreement to the judge, and if the judge approves the agreement, it will become a court order and is subject to enforcement and modification. If mediation is not successful in resolving all issues, then the parties proceed with litigation.
How Do North Carolina Courts Make Child Custody Decisions?
While judges have discretion in awarding child custody, a judge's decision must always be in the best interests of the child. Some of the factors that judges consider when assessing what's in the best interests of a child include the following:
The age and health of the parties seeking custody;
The child's wishes (depending on the child's age);
Any history of domestic violence or substance use;
Each party's relationship with the child;
The child's developmental needs; and
Each party's living arrangements.
Do You Have Questions About Child Custody Laws in North Carolina?
If you have one or more children and believe that divorce is in your future, it is essential that you take early steps to protect your rights. Even spouses who aim for an amicable divorce can find themselves in the middle of a custody dispute. At the Olsinski Law Firm, PLLC, our Charlotte divorce lawyers have experience handling all types of child custody cases, including modification orders. An attorney at one of our offices in Concord or Charlotte will sit down with you to discuss your case, go over your options, and explain how we can help you pursue custody of your child or children. To learn more, and to schedule a free consultation today, give us a call at 704-405-2580. You can also reach one of our Concord family law attorneys at 704-918-4747.