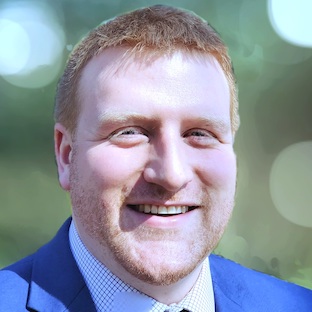 Andrew Deschler
Andrew Deschler grew up in Pfafftown, North Carolina outside of Winston-Salem. From a young age, Andrew always wanted to be an attorney to help people and protect the rights of others. Andrew graduated from the University of North Carolina at Greensboro where he received a bachelor's degree in History. He then attended Campbell University Norman Adrian Wiggins School of Law in Raleigh where he graduated in the top third of his class. While in law school Andrew worked as the Assistant Director of the Pro Bono Council. He also worked with the Raleigh Capital Area Teen Court helping young people stay out of the criminal justice system and learn how it works. Andrew also worked with the Senior Law Clinic where he fought for the rights of elderly citizens.
Andrew joined the firm in 2022 and focuses his practice mainly on criminal defense. Prior to joining the Olsinski Law Firm, he spent four years working as an Assistant District Attorney in Rowan County. Andrew has seen the criminal justice system from both sides and uses this knowledge to defend people's rights on misdemeanor and felony cases.
Andrew is married and in his free time, he enjoys traveling, spending time with his family, and watching sports.
Education
Bachelor's Degree in History, University of North Carolina at Greensboro
Campbell University Norman Adrian Wiggins School of Law in Raleigh